Documents worth reading:
What is Rapé - How to Blend your own Rapé - What is Sananga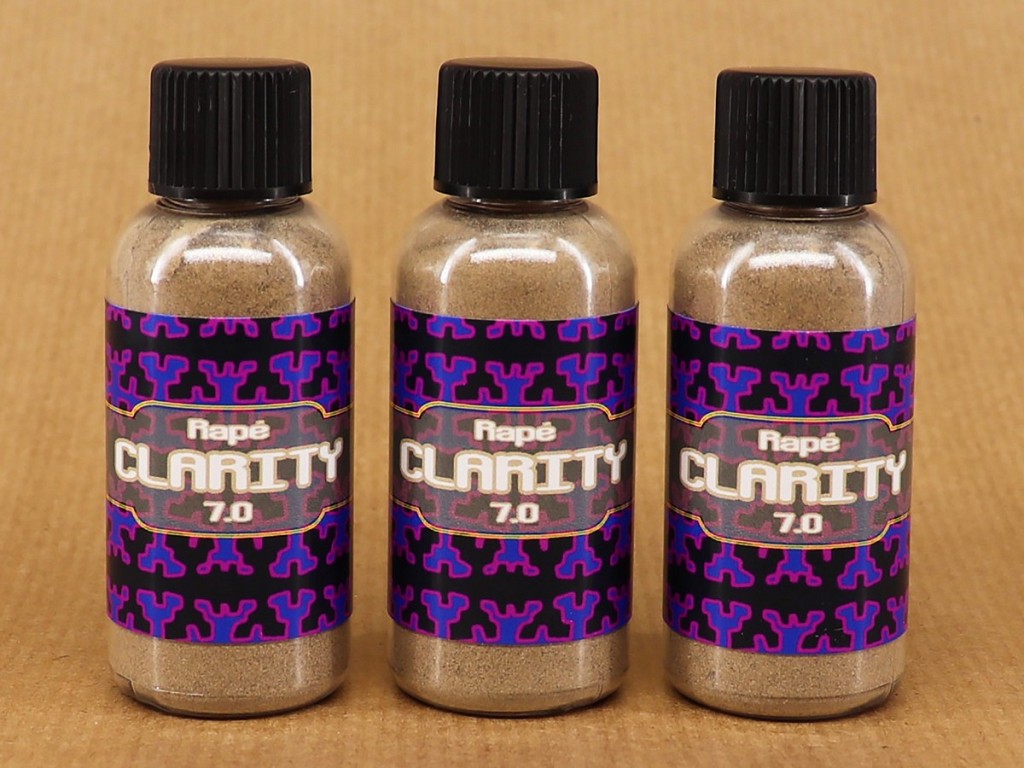 Back in stock: Clarity

The name Clarity dates back from 2012 when we first started experimenting and creating our own Rapé blends. The new Clarity 7.0 is composed of Mapacho and Moy Tabaco, Ashes of Murici, Canela de Velho, Cacao, Pau Pereira, Mulateiro, and countless sacred and secret aromatic ingredients and essences, the most prominent of which are several aromas from the Mint family and Cacao. During it's patient and time-consuming creation it was infused with the intention of reaching unlimited clarity of mind and full awareness of the present, giving rise to its name 'Clarity'. This Rapé carries an ethereal sparkling fresh and pungent, yet earthy and grounding flavour that will leave a deep odour memory trace, and a uniquely sweet chocolate aftertaste. It is strong and slicing on the inset and should be used with moderation, especially inexperienced people might find it painful and shocking at a large dose.
-----------------------
Fernando Katukina, indigenous leader in Acre, dies
We have very sad news about our dear friend Fernando Katukina, who we have admired and loved so much.
We have been closely working together with the Katukina tribe and Fernando Katukina himself.
Fernando has provided us with different types of Rapé and we have been sponsoring different projects with the tribe.
One was the medicine house and the other was the waterwell for the new village in the jungle.
Please read this very saddening story.
"Death from cardiac arrest occurred weeks after he was the first to vaccinate against Covid-19 to set an example for the Acre people.
In the image the Katukina leader Fernando Katukina, who had a life marked by the fight for education and the rights of the Nôke Kôi"
Click here for the the original article
Click here for the translation in English

We have recently donated 2500 British Pounds to the Katukina tribe to build a water well, that provides fresh water for their new project in the forest to support their new medicine house, that we donated for last year. This is a short update to show you the progress. More information and photos and videos of the project will be posted here soon! If you feel like supporting the Katukina tribe with us, we will offer a way to accept donations very soon! We thank every one of our customers, because it is you that made this support possible!
An interview with Fernando Katukina about the medicine house can be read here.
For more information, and if you wish to help us support the tribe, please contact us.