Documents worth reading:
What is Rapé - How to Blend your own Rapé - What is Sananga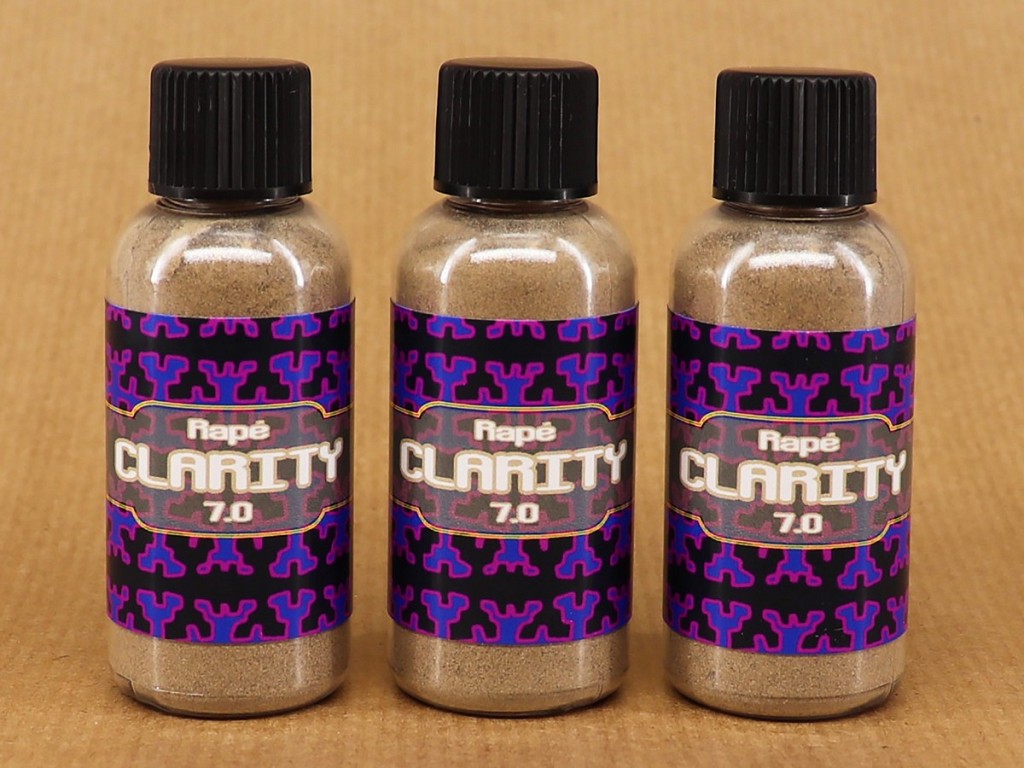 Back in stock: Clarity

The name Clarity dates back from 2012 when we first started experimenting and creating our own Rapé blends. The new Clarity 7.0 is composed of Mapacho and Moy Tabaco, Ashes of Murici, Canela de Velho, Cacao, Pau Pereira, Mulateiro, and countless sacred and secret aromatic ingredients and essences, the most prominent of which are several aromas from the Mint family and Cacao. During it's patient and time-consuming creation it was infused with the intention of reaching unlimited clarity of mind and full awareness of the present, giving rise to its name 'Clarity'. This Rapé carries an ethereal sparkling fresh and pungent, yet earthy and grounding flavour that will leave a deep odour memory trace, and a uniquely sweet chocolate aftertaste. It is strong and slicing on the inset and should be used with moderation, especially inexperienced people might find it painful and shocking at a large dose.
-----------------------------
Mailinglist:
Make sure to be subscribed to our mailinglist to receive discount coupons and announcements.
You can adjust your subscription settings in your customer profile.
Social Media:
We invite you to visit our Facebook and Instagram pages.
Here you will find articles, photos, product promotions, discount coupons and other recommendations.
If you want to stay updated on new products and restocked items, please like and follow us.