Documents worth reading:
What is Rapé - How to Blend your own Rapé - What is Sananga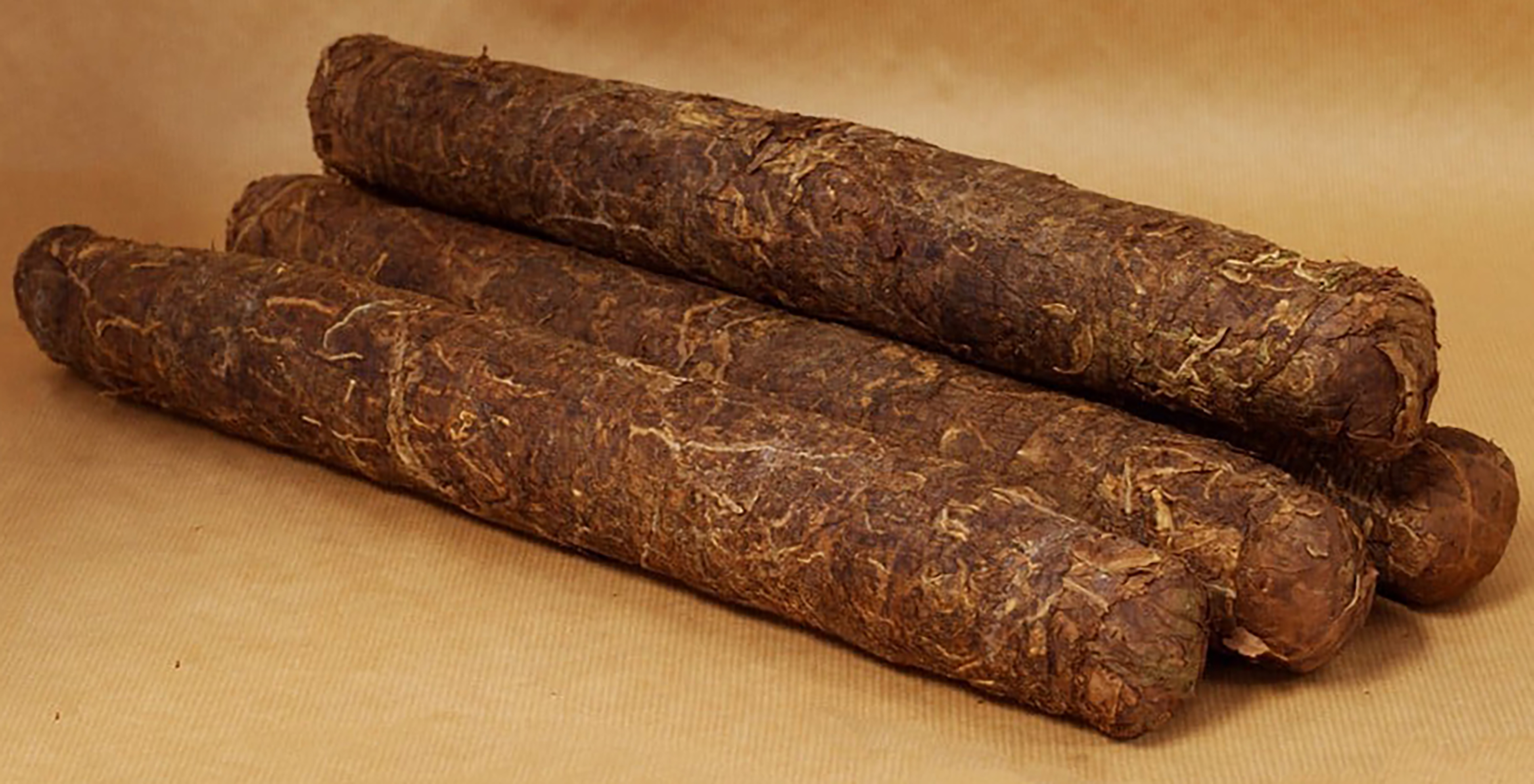 New fresh stock available. Extra large and heavy Peruvian Mapacho Tabaco Masos. They are fresh and juicy. They were vacuum-sealed when we received them, to keep them fresh and preserved during storage and transport. Produced according to an old traditional method. Traditionally this Rustica variety of Tabaco is used for ceremonial pipes and for blowing healing during curing ceremonial rites. Mapacho is multiple times stronger than common Tabaco (Nicotiana Tabacum). Origin: Iquitos, Peru.

The maso weighs approximately 875-900 gram, is 45 cm long and 7-8 cm in diameter.
Also available are sections of 500, 250, 100 and 50 gram.
See here how to make powder from raw Tabaco.
-----------------------------
Mailinglist:
Make sure to be subscribed to our mailinglist to receive discount coupons and announcements.
You can adjust your subscription settings in your customer profile.
Social Media:
We invite you to visit our Facebook and Instagram pages.
Here you will find articles, photos, product promotions, discount coupons and other recommendations.
If you want to stay updated on new products and restocked items, please like and follow us.