Home
/ PRODUCTS / Liposomal Formulas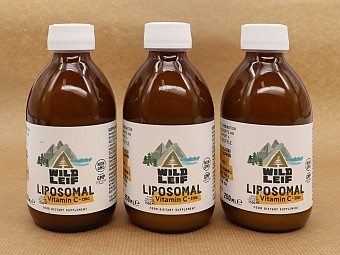 Liposomal Vitamin C - zinc
Bottle, 250 Ml from Germany (SKU 4984)
Wildleif Liposomal Vitamin C delivers Vitamin C uniquely allowing for rapid and total absorption by the body. Wildleif high dosage Vitamin C combined with zinc for a powerful immune boosting formula created for you. Only natural ingredients are found in this bottle. Serving size: 10 ml. Servings per container: 25. Consume within 8 weeks of opening. For label specifications click here.
Packed in amber glass 250 ml bottles. For wholesale inquiries, contact Wildleif.com.
Currencies
Liposomal vitamin C is packaged like a bodily cell so it passes through the digestive barrier and delivers the nutrient directly to the bloodstream. This has a much higher absorption rate with over 90% of the cells being bathed in vitamin C.